- get up late due to insomnia
- telephone woke me up - somebody asking for ben - i reckon its his mother - she seems worried -
- meeting with edith and aleya
- do, undo and redo the plastic bag crochet. I didn't liked the form it was taking so I dedided to do it from the beginning. It's much better now.
- drink Coca - Cola water today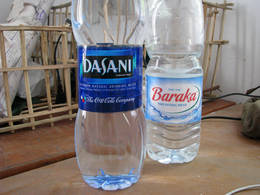 - funny advert for anti-spots cream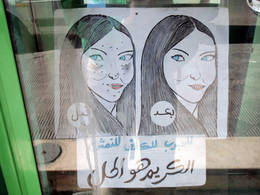 - more drinking water in clay pots
- Sherry coming 16.30 and we go for a belly dance session. We meet at Metro Station and go to the dance-studio. Session passed great and we have lots of fun. Ezat said - Belly dance is a funny dance for women because they are much more flexible and can do much more things easier than men. Thats why they smile and have funn while dancing.
- wooden cage again but as a small garden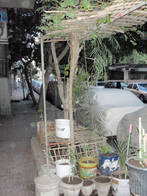 - Lesson with Sayonara.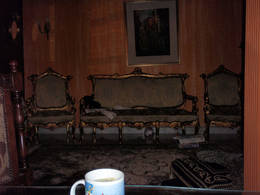 - coming back home I find hexagonal pieces
- At home I cut all the plastic bags that I could find and tie them in knobb. They are all white with some prints - mostly bags from farmacy and left from somebody who was living here before me (maybe ben).